Date: 14-09-23 10:00 AM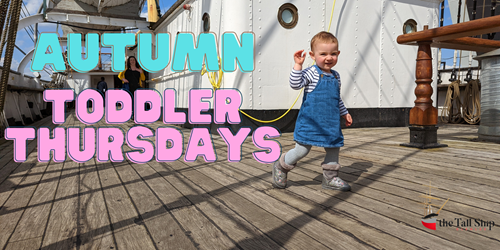 Starting at 10 am on Thursdays from September to the start of November, and lasting 45 minutes, our toddler sessions are engaging, creative and interactive.
Packed full of storytelling, songs, crafts and imagination, our sessions are stimulating for the 5 and unders.
Our themed classes will include Pirates, Mermaids, and Lighthousekeepers!
We are delighted to offer a free cup of coffee or tea for every individual booking in our cafe. Tokens can be picked up during check-in at our ticket pavillion.
Tickets are per child, the accompanying adult does not need to purchase a ticket.