Date: 09-11-22 12:00 PM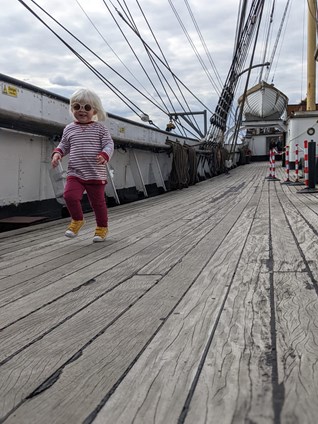 Starting at 11 am on Wednesdays throughout November and December, and lasting 45 minutes, our classes are engaging, creative and interactive. Packed full of storytelling, songs, crafts and imagination, our sessions are stimulating for the 5 and unders.
These events are an opportunity for the ship to reach out to our communities; reconnecting with old friends and making new ones. By making these sessions free, we hope to support families during this cost of living crisis; especially on the run up to Christmas. We also hope to use these sessions to gather feedback which will help us shape future programmes, with our families at the centre.
Grab your buckets and spades, a splash of imagination and come along to the Tall Ship Glenlee!
To sign-up for our family newsletter, which will give you priority access to all our family activities onboard Glenlee, follow this link.