Posted: 09/04/2021 19:06:17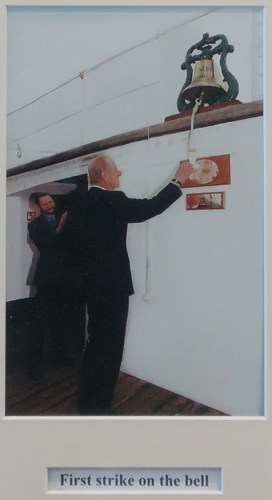 It is with sadness that the Team at The Tall Ship Glenlee learned of the death of His Royal Highness Prince Philip Duke of Edinburgh.  As a former Naval Officer His Royal Highness was interested in the sea and seafaring and was a supporter of Glenlee.  We were proud to have him visit Glenlee although his visit was almost twenty years ago. 
In 2001, we recorded the first strike of the Bell.  Today, we record Eight Bells at the end of his watch.  His support will be much missed.